KeyHelp uses cron jobs (time-based execution of processes to automate repetitive tasks) to implement your settings and perform maintenance work.

On this page you can view the log files of this work performed by KeyHelp.

Select the desired log file from the drop-down menu, then click "Show".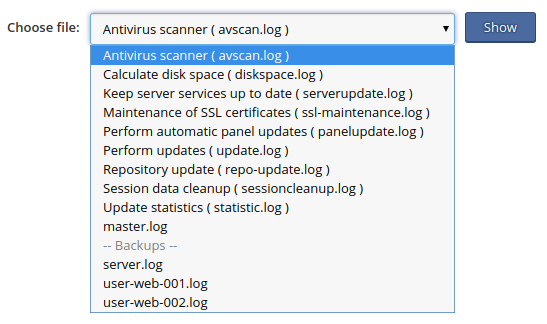 The displayed logs can also be accessed directly from the console. They are stored in the folder /var/log/keyhelp/cronjob/.