Last Updated: Fri, Mar 16, 2018 - 3:45 PM
Whenever a new user is created or a new (not yet existing) directory is assigned to a domain, an index file is created and stored in the corresponding folder. When a new user is created, this file is created in the /www/ folder.
Here you can define and edit the content of this index file. Changes to the default domain page only take effect for newly generated index files.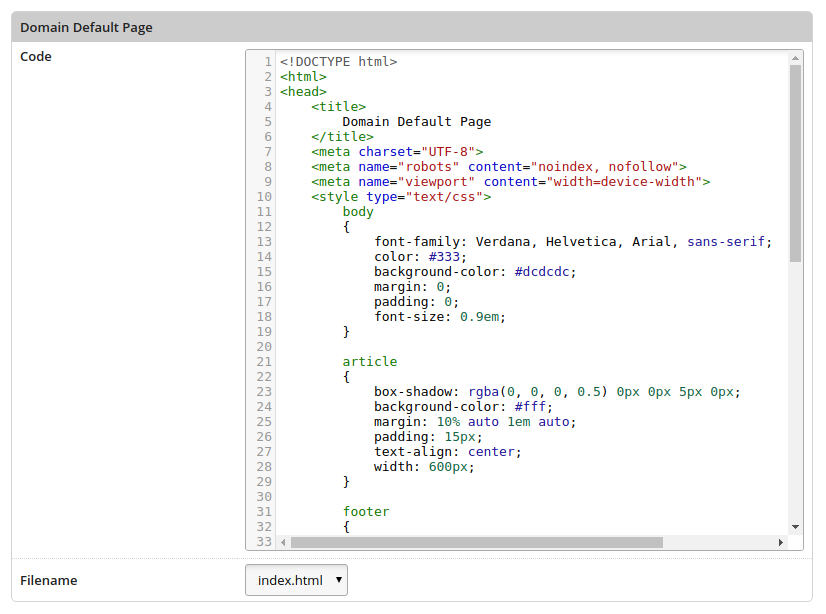 The Input Fields
Code

Enter the desired source code for your index page here.

Depending on the selected file name, you can also use PHP code here.

Filename

From the drop-down menu, select whether to save the default page as index.html or index.php.
After you have made the desired adjustments, click:

You can undo your changes at any time and reactivate the original index page. To do this, click: